Summary
Current Position: Governor since 2021
Affiliation: Republican
Former Position: Lt. Governor from 2014 – 2020
Featured Video:
Utah Governor Spencer Cox "working hard" to get young people vaccinated
News
limate change is a matter of everyday conversation in Utah bars and at backyard barbecues. The Great Salt Lake continues to shrink. Pollution persists. Towns have enacted construction moratoriums to help conserve water. And Gov. Spencer Cox has called on residents to scrap their lawns for plants that thrive in the desert heat.
His approach to climate change has left environmentalists frustrated, believing the state is putting a greater emphasis on economic development. But his tone — whether on Covid-19 vaccination or social issues — sets Cox apart from many of his Republican peers navigating their post-Donald Trump politics.
"Most Utahns aren't as interested in the culture wars and some of the things that divide" the country, said Cox, a lawyer, farmer and former lieutenant governor. "We work really hard to find common ground. We work hard and have said before that the Republican Party in Utah is big enough for Mitt Romney and Mike Lee and we really believe that."
Cox, who joined President Joe Biden's 10-member council of governors this summer, has also pushed back on legislation that would've barred transgender girls from sports that match their gender identity when many others signed new restrictions this year.
And his attempts to address the pandemic created a tense standoff with his fellow Republicans in the Utah Legislature — culminating in a "Covid-19 endgame" measure that lifted statewide restrictions on gatherings, social distancing and mask-wearing. Now, the federal Education Department has opened investigations into Utah and four other states opposed to school mask mandates.
Twitter
About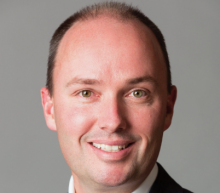 Source: Government page
A sixth-generation Utahn, Gov. Spencer J. Cox was born and raised in Fairview, a town of 1,247 residents located about two hours south of Salt Lake City. He graduated from Snow College, Utah State University and Washington and Lee University School of Law.
Cox met Abby Palmer at age 16 and they have been smitten with each other ever since. After Spencer's service as a missionary in Mexico, the couple married and moved away to continue their education. Gov. Cox launched his career as an attorney clerking for U.S. District Judge Ted Stewart and began building a successful law practice at a Salt Lake City firm, Fabian & Clendenin. He returned to Fairview to join the family business, CentraCom, as vice president and general counsel.
In Fairview, Gov. Cox served as a city councilman, mayor, county commissioner and state legislator before being appointed to serve as Utah's lieutenant governor in 2013.
Gov. Cox has spoken out and led out on some of the state's most daunting challenges including the current coronavirus crisis, homelessness, suicide prevention and bullying. His efforts contributed to Utah's unprecedented prosperity while fulfilling his constitutional mandate to ensure free and fair elections as the state's chief election officer. Cox is a vocal advocate for civility in politics, and he's committed to improving education, strengthening the economy, bolstering Utah's rural communities, supporting public health, and ensuring opportunity for all Utahns.
Gov. Cox and wife Abby are proud parents of four children: Gavin, Kaleb, Adam and EmmaKate. He and his family enjoy spending time in Utah's amazing backcountry. He also plays the bass guitar with his brother in a local rock band.
Web
Government Page, Campaign Site, Twitter, Facebook, Medium, Vimeo, Wikipedia
Politics
Source: none
Campaign Finance
Voting Record
Search
Wikipedia entry
Spencer James Cox (born July 11, 1975) is an American lawyer and politician serving as the 18th governor of Utah since 2021. A member of the Republican Party, he served as the eighth lieutenant governor of Utah from 2013 to 2021.
Cox was raised and lives in Fairview, Utah. He was elected to the city council in 2004 and mayorship the next year. After overseeing rural economic development in Fairview, Cox was elected a county commissioner for Sanpete County in 2008.[1] He was elected to the Utah House of Representatives in 2012.
In October 2013, Governor Gary Herbert selected Cox to replace Greg Bell as lieutenant governor; he was confirmed unanimously by the Utah State Senate. Cox was elected to the lieutenant governorship as Herbert's running mate in 2016. In 2020, after Herbert decided to retire, Cox sought the Republican nomination for governor. He defeated former governor Jon Huntsman Jr., former Utah GOP chair Thomas Wright, and former Utah House speaker Greg Hughes in the primary election and Democratic nominee Chris Peterson in the general election.
Early life and education
Cox was raised in Sanpete County; he graduated from North Sanpete High School. He enrolled at Snow College and completed a mission to Mexico for The Church of Jesus Christ of Latter-day Saints while he was a student. During that time, he married his high-school sweetheart, Abby, who also graduated from Snow College. After graduating with an associate's degree, he attended Utah State University (USU), where he obtained his bachelor's degree in political science and Abby obtained her degree in special education.[2] At USU, Cox was named Student of the Year and graduated with a 4.0 grade point average.
Cox was then accepted to Harvard Law School, but chose to enroll at Washington and Lee University School of Law. He graduated with a Juris Doctor in 2001.[2][3]
Career
Early legal work
After law school, Cox was a law clerk for judge Ted Stewart of the United States District Court for the District of Utah. After his clerkship, Cox joined Fabian and Clendenin, a Salt Lake City law firm. He returned to rural Utah and became a vice president of Centracom.[4]
Political career
Cox was elected as a city councilor of Fairview, Utah in 2004,[3] and mayor the next year. In 2008, he was elected as a Sanpete County commissioner.[5][6][2] Cox was elected to the Utah House of Representatives in 2012 and became the first member to call for the impeachment of John Swallow, the attorney general of Utah, over violations of campaign finance laws.[7] Cox and Lieutenant Governor Bell served as co-chairs of Governor Herbert's Rural Partnership Board.[8]
Lieutenant governor of Utah
In October 2013, Herbert selected Cox to succeed Bell as lieutenant governor following Bell's resignation.[8] The Utah Senate's Government Operations Confirmation Committee unanimously approved his nomination on October 15.[9] The next day, the full Utah Senate confirmed him unanimously and he was sworn in.[10] As lieutenant governor, Cox produced a report on Swallow's financial interests, demonstrating that Swallow had failed to properly disclose all of his income and business interests. Swallow resigned before the report's release.[11]
In the 2016 Utah gubernatorial election, Cox was elected to a full term as lieutenant governor as Herbert's running mate.[12][13]
Governor of Utah
On May 14, 2019, after Herbert announced that he would not seek reelection, Cox announced his candidacy for the Republican nomination for governor of Utah in 2020.[14] Cox won the Republican primary with 36.4% of the vote; former Governor Jon Huntsman Jr. received 34.6%.[15] Cox defeated Chris Peterson, the Democratic Party nominee, in the November general election.[16] In a break with tradition, Cox's January 4, 2021, inauguration (with precautions against the COVID-19 pandemic) was held at the Tuacahn Center for the Arts in Ivins, Utah, a small town in Washington County. The stated purpose of this move was to express Cox's desire to be governor for the entire state as opposed to focusing on the Wasatch Front region.[17] Within days of his inauguration, he opened an office on Southern Utah University's Cedar City campus.[18]
Cox said early on that increasing the speed of the state's vaccine distribution was his administration's top priority. Utah has administered more than 85% of the doses that it has received, according to CDC data.[19]
In 2020, during the COVID-19 pandemic in Utah, Cox faced criticism for the state's decision to award millions of dollars in no-bid contracts in the early days of the crisis and for the controversial purchase of an anti-malaria drug as a possible treatment for COVID-19. Cox says he had no role in approving the $800,000 hydroxychloroquine order, which was later canceled.[18][20]
In July 2022, Cox succeeded New Jersey Governor Phil Murphy as vice chair of the National Governors Association, as Murphy was elected the new chair.[21]
Vetoes
Cox has vetoed five bills as of 2022, all of which were Republican-backed (the Utah Legislature has a Republican super-majority).
Cox's first veto was of a bill sponsored by his brother-in-law, Senator Mike McKell, which sought to regulate the way social media platforms moderate content.[22] Cox also vetoed Senate Bill 187: Local Education Agency Policies Amendments, sponsored by Ronald Winterton; Senate Bill 39: Hemp Regulation Amendments, sponsored by David Hinkins; and House Bill 98: Local Government Building Regulation Amendments, sponsored by Paul Ray.[23][24][25]
In March 2022, Cox vetoed House Bill 11: Student Eligibility in Interscholastic Activities, sponsored by Kera Birkeland, which aimed to prevent transgender youth athletes from participating in women's sports. Cox noted that of Utah's 75,000 student athletes, only four were transgender and only one competed in women's sports.[26] The legislature overrode his veto.[27]
Political positions
In October 2015, Cox endorsed Marco Rubio in the 2016 Republican presidential primary.[28] After Rubio withdrew, Cox endorsed Ted Cruz in March 2016.[29] Of Donald Trump, the front-runner, Cox said, "We care a lot about decorum. We care about our neighbors. We are a good, kind people. He does not represent neither goodness nor kindness."[30] He said he would not support Trump if he won the Republican nomination: "I think he's disingenuous. I think he's dangerous. I think he represents the worst of what our great country stands for… I won't vote for Hillary, but I won't vote for Trump, either."[31]
Cox eventually changed course and said in 2020 he supported Trump. But after the 2021 United States Capitol attack, Cox claimed that Trump was responsible for inciting the violence and called on him to resign.[32][33]
On June 13, 2016, Cox spoke at a vigil in Salt Lake City honoring those who died in the Orlando nightclub shooting the day before. He surprised many when he apologized for mistreating schoolmates and his lack of support for the LGBTQ community.[34][35] He aimed part of his speech at the "straight community":[36]
How did you feel when you heard that 49 people had been gunned down by a self-proclaimed terrorist? That's the easy question. Here is the hard one: Did that feeling change when you found out the shooting was at a gay bar at 2 a.m. in the morning? If that feeling changed, then we are doing something wrong.
Cox has further shown support for the LGBTQ+ community by supporting Governor Herbert's signing an executive order on January 21, 2020, to ban conversion therapy after a bill to do so died in the State Senate in May 2019.[37][38] In an April 2021 town hall meeting, he announced his personal pronouns are "he", "him", and "his".[39] In March 2022, he vetoed HB11, which would ban transgender youth from participating in high school sports, noting that only four trans kids were playing high school sports in the state at the time. "These kids, they're just trying to stay alive", Cox said, referring to studies showing that 56% of trans youth have attempted suicide.[40][41] On June 1, 2022, Cox became the first governor in Utah history to recognize June as LGBTQ+ Pride Month when he issued an official proclamation and encouraged Utahans to "be more welcoming and accepting of the LGBTQ community".[42]
Personal life
Cox is the oldest of eight children and grew up on a farm in Fairview.[2] He and his wife, Abby, have four children, and reside on their family farm in Fairview.[3] Cox's father, Eddie, served on the Utah Transportation Commission and was also a Sanpete County commissioner.[9]
Cox plays bass guitar in a garage band.[7][9] His brother-in-law, Travis Osmond, the son of Merrill Osmond, taught him to play bass.[43] State Representative Mike McKell is also a brother-in-law.[2] Cox's fourth cousin, Jon Cox, succeeded him in the Utah House of Representatives.[44]
Electoral history
2016 Utah gubernatorial election[45]

Party
Candidate
Votes
%
±%
Republican
Gary Herbert/Spencer Cox (incumbent)
750,850
66.74%
−1.67%
Democratic
Mike Weinholtz/Kim Bowman
323,349
28.74%
+1.16%
Libertarian
Brian Kamerath/Barry Short
34,827
3.10%
+0.85%
Independent American
Superdell Schanze/Gregory Duerden
15,912
1.41%
N/A
Independent
L.S. Brown (write-in)
97
0.01%
N/A
Total votes
'1,125,035′
'100.0%'
N/A
Republican hold
References
External links
Issues
Governance
Return Power to State Governments
The Framers of the U.S. Constitution designed a government system that divided power between the national and state governments. This had the express purpose of preserving the liberty of individuals. Spencer agrees with James Madison that the responsibilities and powers of the federal government were to be few and defined, while the powers and responsibilities of states were numerous and indefinite.
Unfortunately, over time the balance of power between the states and the federal government has become misaligned. As governor, Spencer will be a vocal champion of the ideals of federalism—working to return power, resources, and decision-making back to the states where they rightfully belong. If the balance of power is going to change, Utah will need to lead.
Manage Utah's Public Lands Fairly
From red rock country to the canyons of the Wasatch Mountains, Utah is blessed with some of the world's most breathtaking natural wonders. We're proud of our natural resources and should continue to be the premier recreation destination for people around the globe. Public lands are central to what makes Utah different, and they're a big part of what makes us great.
As someone who lives and farms just outside federal land, Spencer knows that Utahns love and appreciate their public lands more than anyone else. Unfortunately, today's D.C.-based, top-down management approach fails to adequately reflect the views and input of the people who actually live here.
Spencer supports a re-examination of policy to ensure our lands are managed responsibly and that the interests of all stakeholders are considered fairly. As governor, Spencer is committed to keeping Utah's public lands public—and will take steps to involve our citizens in the creation and implementation of public lands policies.
Make our state work better for taxpayers
Spencer is a fiscal conservative who knows Utah can't tax its way to prosperity. Taxes need to be as low as possible to fund the services needed for a dynamic, caring and prosperous society. We need to redesign our state tax code with an emphasis on reducing complexity—and avoid picking winners and losers. As governor, Spencer will push for a limited but effective government that spends wisely and avoids overreaching and wasteful spending.
Over the last ten years, Utah has reduced the size of government from one state employee for every 127 Utahns in 2009, to one state employee for every 155 Utahns in 2018–saving Utahns more than $2 billion during this time. As governor, Spencer will continue the same frugal and efficient management of state government.
A new administration is the perfect opportunity to reevaluate and find ways to make state government work even better for Utah taxpayers.
Civil Rights
Stand by our 2nd Amendment Rights
As a lifelong gun owner, Spencer believes the 2nd Amendment is a constitutional right designed to recognize and protect an individual's pre-existing right to keep and bear arms for self-defense.
Spencer believes the Utah Constitution gets it just right: "The individual right of the people to keep and bear arms for security and defense of self, family, others, property, or the state as well as for other lawful purposes shall not be infringed; but nothing herein shall prevent the Legislature from defining the lawful use of arms. (Utah Const. art. I, § 6)"
Democracy
The U.S. Constitution is an inspired document, and the bedrock of our independence and liberty. It guarantees our freedoms and has inspired millions around the world while helping create the most prosperous and successful nation in history.
Spencer is a firm believer in constitutional principles and in the importance of adhering to this sacred document. As governor, he will proudly take the oath of office to support and defend both the Constitution of the United States and the Utah Constitution and will place both documents at the forefront of his decision-making.
Economy
The past few weeks have been some of the most difficult in Utah history. We have all worried about our families and our neighbors. We've worried about the future.
Spencer Cox is running for Governor because he believes Utah's best days are ahead of us. And having served as Lieutenant Governor during the most prosperous decade in our state's history, he knows firsthand what it takes to build a strong, vibrant economy in the wake of economic disaster. He's confident that with your support, we can do it again.
Make Corporate Tax Incentives Work Harder for Us
Spencer believes free market capitalism has done more to eradicate real poverty than any other socioeconomic system in the history of the world. Conversely, tax incentives to lure corporate investment inherently changes the playing field in free markets and can lead to governments—not markets—picking winners and losers.
Ideally, states would compete solely on the basis of their workforce, infrastructure, tax/regulatory policies and cost of doing business. But as long as other states continue to offer corporate incentives, Spencer believes Utah should be highly selective and reserve the best incentives for companies that are willing to invest in and build up economies in struggling communities.
Create the Right Kinds of Jobs
Having run a private telecommunications business, Spencer knows that government doesn't create jobs. But it can help foster an environment where businesses and individuals can create, compete and succeed. High taxes, regulations and a misaligned education system hinders growth and job creation.
Spencer has played a leading role in Utah's decade-long record-setting growth and prosperity. Utah has added more than 250,000 jobs during his tenure as Lt. Governor. Spencer knows that a prosperous economy will follow policies that keep taxes low and regulations to a minimum—and he's committed to continue making this happen.
Spencer isn't one of those statewide politicians who pay lip service to rural Utahns. He is a rural Utahn. His family has lived and farmed in Sanpete County for six generations. In fact, when Governor Herbert asked Spencer to be his lieutenant governor six years ago, he accepted only if he could continue to live in Fairview—commuting 200 miles almost every day to serve the state.
So, no one understands better the need to bring the same level of prosperity the Wasatch Front has experienced to the rest of the state. It's why Spencer will bring an enhanced rural focus to the Governor's office. This will include a major overhaul of the Governor's Office of Economic Development to prioritize economic development in rural areas, installing the first "rural chief of staff" in the governor's office, and promoting the aggressive placement of state jobs in rural areas.
A Cox administration will make sure rural Utah is not forgotten and will represent all 29 counties and 248 cities and towns.
Education
Transforming our Education System
Our kids and their teachers deserve all the support we can give them. It's why ensuring education excellence will be the primary focus of the Cox administration, believing that we need greater accountability from elected officials for education outcomes.
Spencer strongly supports teachers and believes they should be compensated fairly and given the flexibility they need to succeed. Likewise, every student in Utah should have access to a school or education platform that best suits their learning needs. Principals need the authority and tools to both hire the best teachers—and fire bad teachers.
Spencer knows education is a state and local prerogative and that federal involvement in education should be minimized to the greatest extent possible. That way teachers can get back to doing what they do best—teaching.
Restore Utah's Values of Civility and Service
Politics is fundamentally broken in our country. It's turned into a competition to tear people down instead of an opportunity to bridge differences and bring people together.
In Utah, our willingness to help our neighbors and collaborate to solve problems makes us unique in this increasingly toxic environment of tribalism. We have the potential to show the rest of the country how to treat one another, reach consensus on difficult issues and build thriving communities.
As governor, Spencer will also continue what he started on the campaign trail—help draw attention to the power of service and voluntary civic action. Government can't solve all of society's problems, but private initiative and active community organizations are vital to a thriving and cohesive state.
Support and Strengthen Utah's Families
The family is the foundation of American society. Parents—not governments—have the most direct and immediate influence on a child's health, education and welfare. Our communities, schools, government and society will never succeed if we don't have strong and vibrant families.
Spencer believes government policies should support and strengthen the family unit. No government program, no amount of public spending, no social intervention can completely offset a failed or broken home.
Protect the Right to life
Spencer opposes abortion, allowing only rare exceptions for rape, incest or life of the mother. There are hundreds of thousands of abortions performed in our country every year. Spencer has always tried to be a voice for the most vulnerable in our society, those facing intergenerational poverty, refugees, the LGBTQ community, our multicultural communities—and yes, the unborn.
Spencer also believes that the Republican party should do more to support single mothers, pregnant women and children facing poverty and trauma. Spencer continues to be unapologetically pro-life.